본문

ARM Cortex-M3 based embedded controller
with open circuit diagram and source code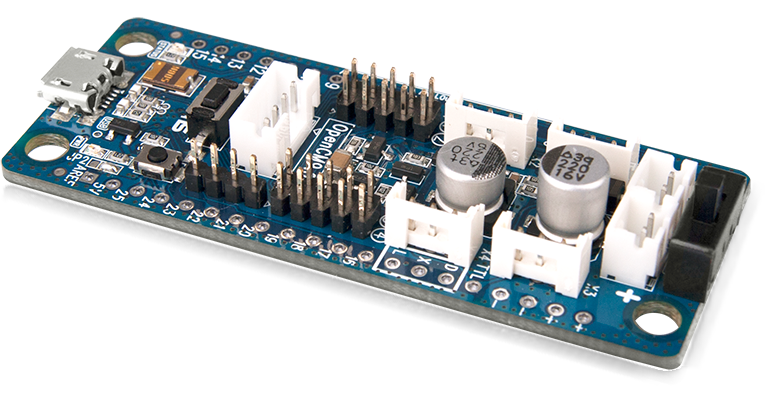 Low price, high performance
▪ Affordable price (under $20)
▪ Powered by a 32-bit CPU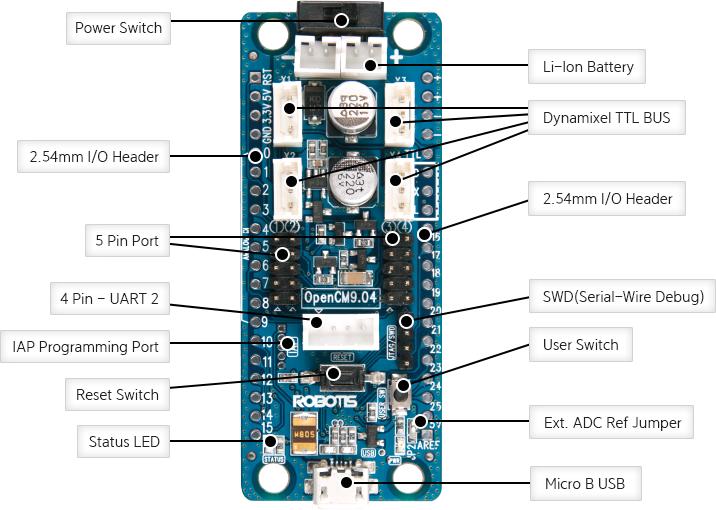 Compatible with the entire DYNAMIXEL lineup
- Controls all DYNAMIXEL motors, from XL-320 to DYNAMIXEL PRO.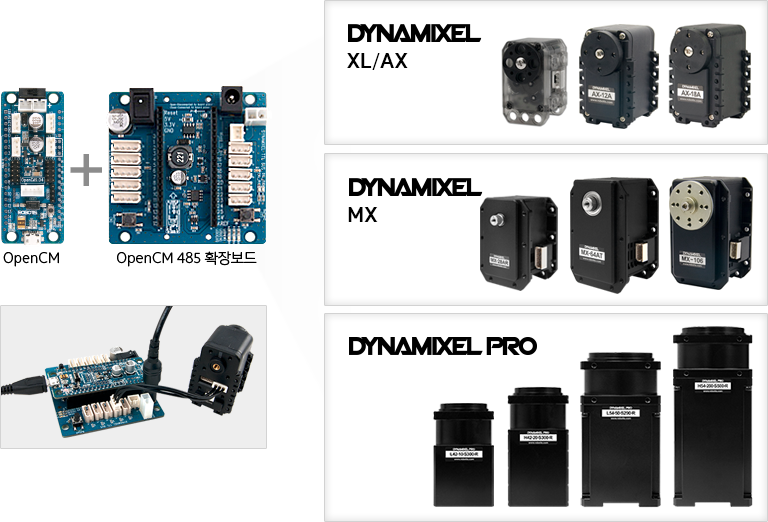 Simple and expansive interface
▪ Doesn't require an external downloader > Uses a micro-USB cable for downloading
▪ Various sensors can be connected using the GP I/O.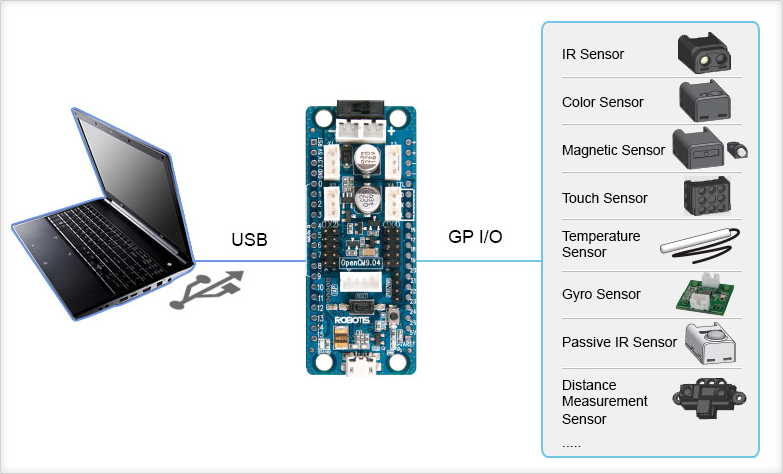 Vast developing environment
▪ Supports the integrated programming software, [RoboPlus].
▪ Compatible with the exclusive development environment, [ROBOTIS OpenCM IDE].
▪ Compatible with other commercial development platforms using the JTAG / SWD interface.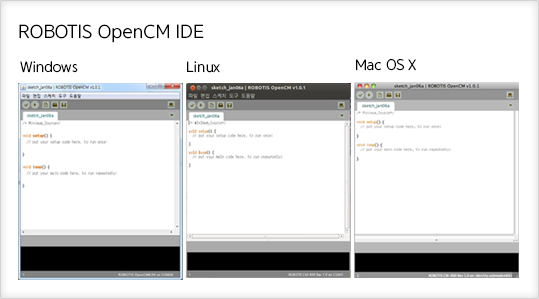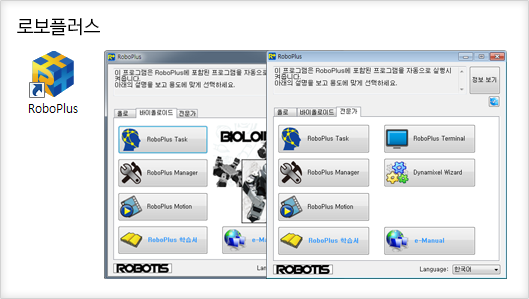 Related Materials
▪ Download Circuit Diagram and Gerber


eManual Link

▪ Download Software


ROBOTIS OpenCM belongs to ROBOTIS under the GNU GPL and GNU LGPL licenses.
eManual Link

▪ User's work


Metabot: open-source legged robotics platform (Gregoire Passault, France)


4 DoF Bipedal robot with XL-320, CM9.04 and HaViMo (Hamid Moballegh from HaViSys UG, Germany)