Educational Kits | ROBOTIS MINI
본문
3D Printable & Programmable Humanoid Robot
ROBOTIS MINI is an adorable humanoid robot. You can program its motions
with downloadable R+ Task and R+ Motion software.
You can also control the robot via smart device by downloading the ROBOTIS MINI app.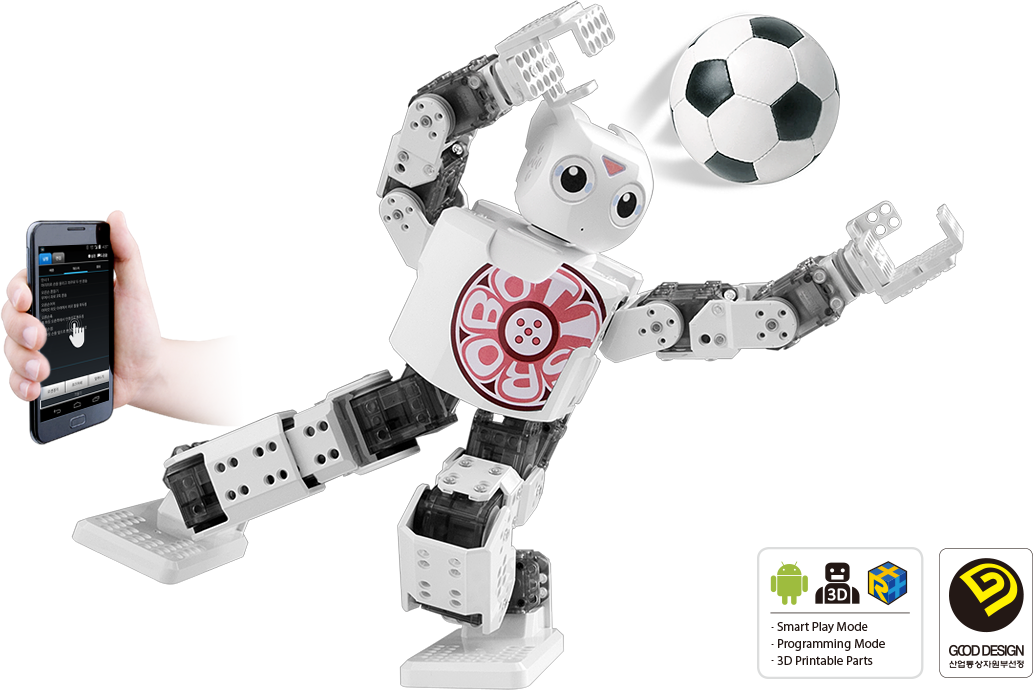 ROBOTIS MINI
▪ [NEW YORK TIMES] Selected as Best 10 Robots in 2014
▪ Awarded the "Good Design" mark
▪ Maintains compatibility with the 6mm grid OLLO [ROBOTIS DREAM] frame
▪ Applies the small Dynamixel XL-320 for various motion functions
▪ Offers the ROBOTIS MINI exclusive App (Touch, Gesture, Voice Recognition, Messenger)
▪ Supports various functions for the user's convenience (battery percentage, offset setting, etc)
▪ Supports R+ Task and R+ Motion
▪ Expandability capability with devices such as color Sensor, LED Module, etc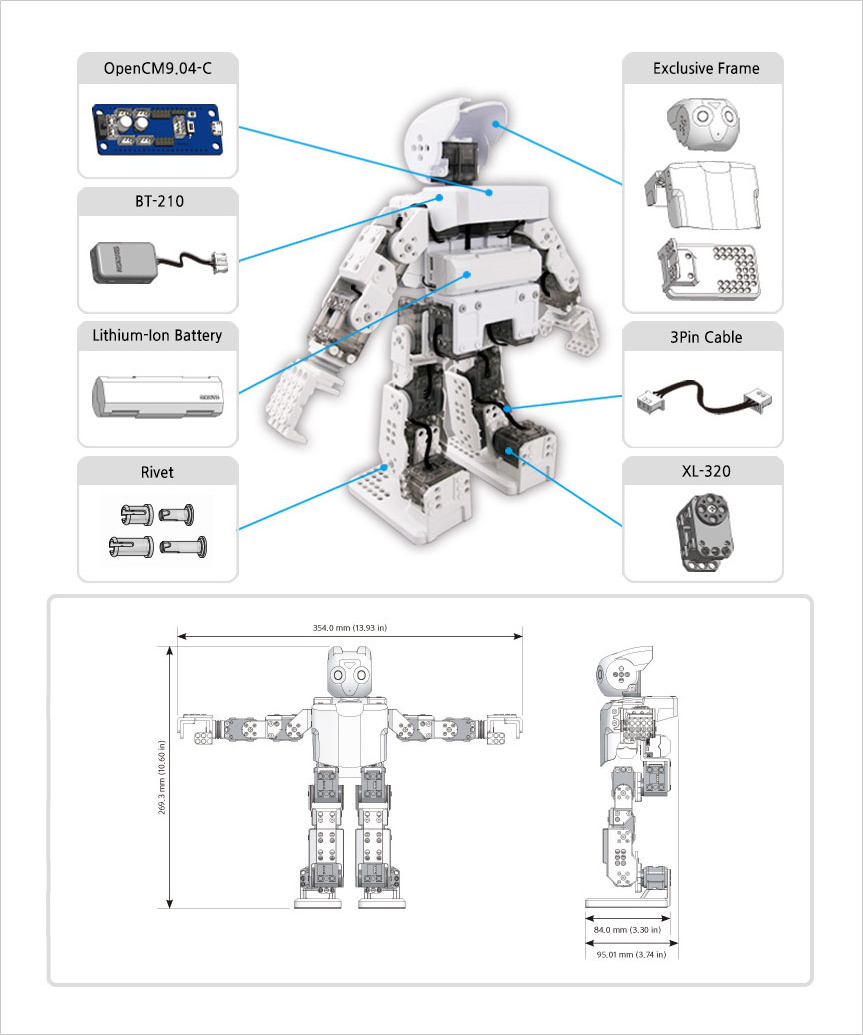 Various Sensor Expansion Capability
ROBOTIS offers a various range of sensors and parts to add onto ROBOTIS MINI to accomplish and carry out different missions.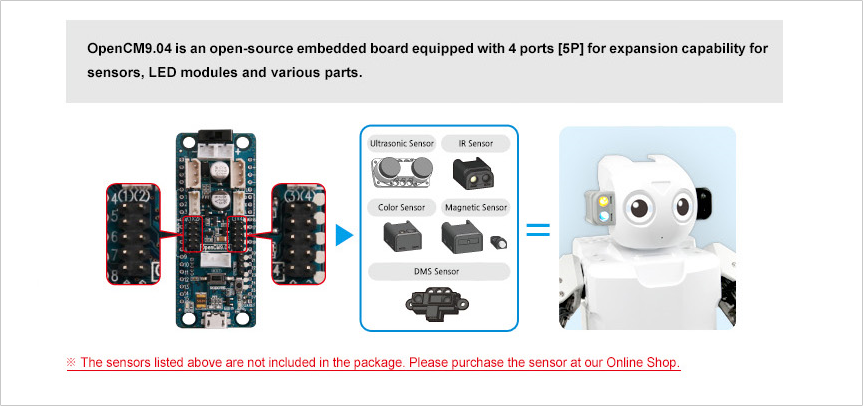 ROBOTIS MINI APP
The ROBOTIS MINI application [app] uses Button, Gesture, Voice Recognition, and Messenger to control or change movements.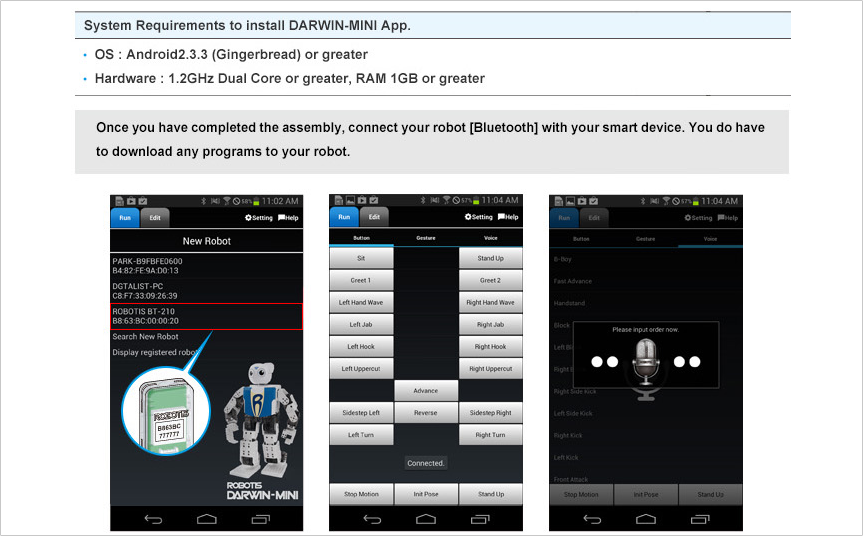 Programming Environment Support
R+ Task
Program your robot using RoboPlus!

R+ Motion
Use RoboPlus Motion to add or modify motions.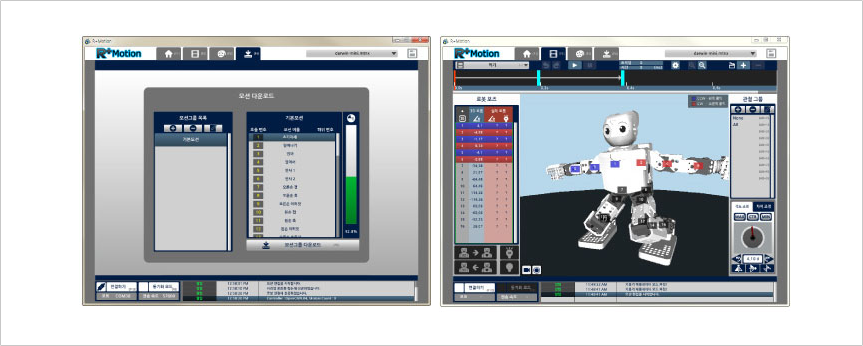 ROBOTIS MINI APP
Use the ROBOTIS MINI App to access the setting for Server/Client, Motion Sound, and files.