2018-05-15 10:00:40 Will Son
Hello,
First of all, as Kurt mentioned, OpenCM IDE will not be updated anymore as we are moving onto Arduino IDE.
In order to use the latest Dynamixel SDK and support, please use Arduino IDE.
You can find the instruction in the eManual.
In the Arduino Example, please find read_write example as shown below and modify Control table address and Default settings for your Dynamixel setting based on the MX-64T protocol 2.0 control table.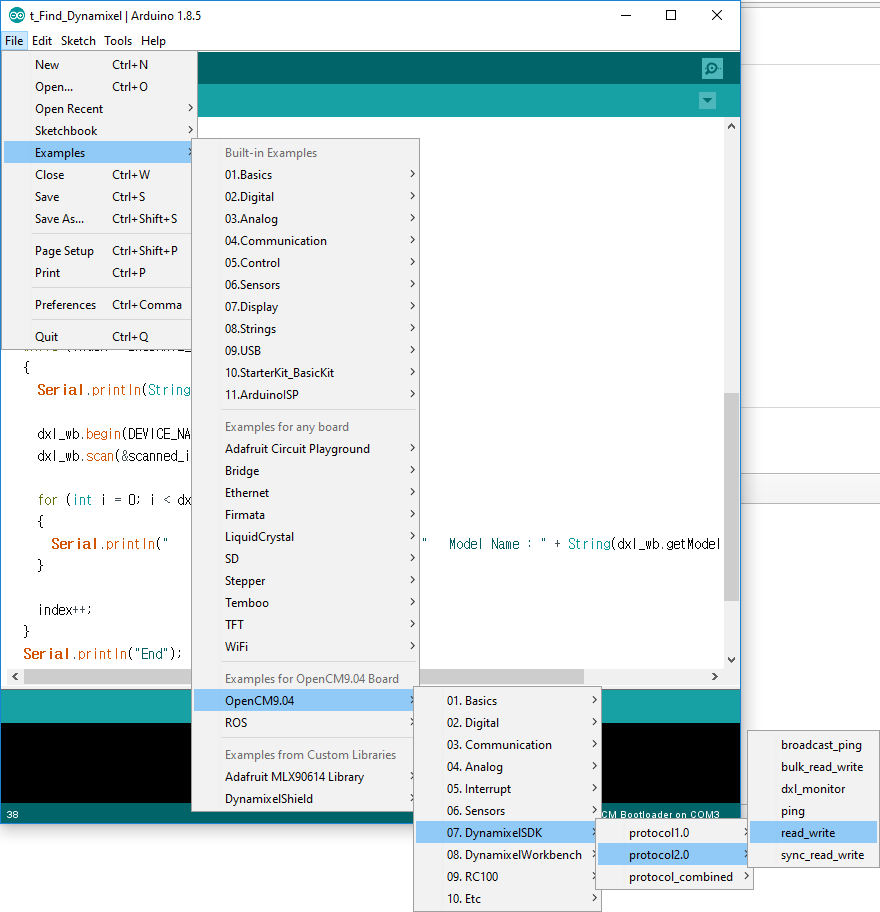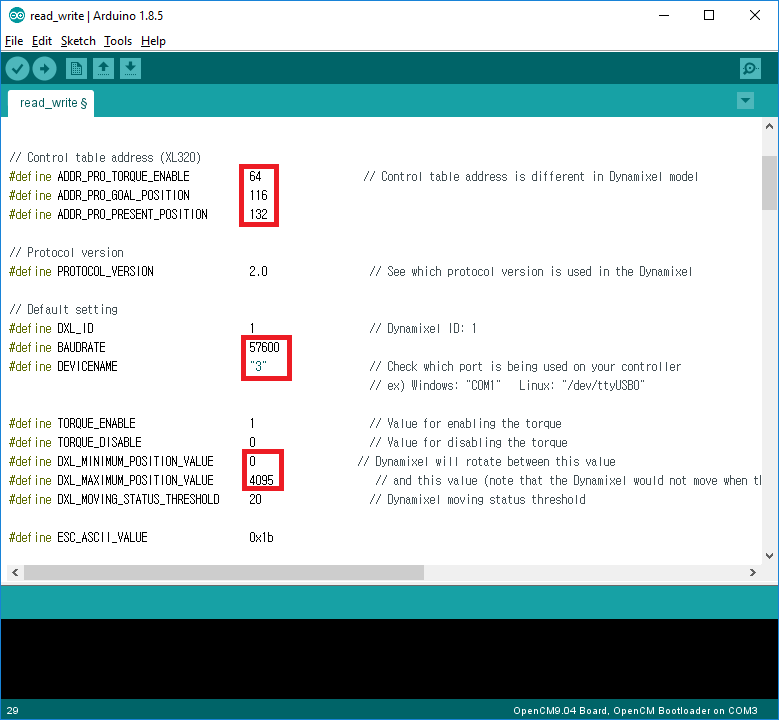 You also need to modify the data size for Position as MX-64 protocol 2.0 use 4byte Position data as below
int32_t dxl_present_position = 0; // Present position

// Write goal position
dxl_comm_result = packetHandler->write4ByteTxRx(portHandler, DXL_ID, ADDR_PRO_GOAL_POSITION, dxl_goal_position[index], &dxl_error);
// Read present position
dxl_comm_result = packetHandler->read4ByteTxRx(portHandler, DXL_ID, ADDR_PRO_PRESENT_POSITION, (uint32_t*)&dxl_present_position, &dxl_error);