2018-09-12 10:01:56 Will Son
Hi,
First of all, please check if micro USB port is damaged.
If it seems not damaged at all, please check correct USB driver is installed with below instruction from eManual
http://emanual.robotis.com/docs/en/parts/controller/opencr10/#install-windows-driver
Once the driver is correctly installed, OpenCR in DFU mode will be shown as belows.
In order to enter the DFU mode, you have to press BOOT button and then press RESET button.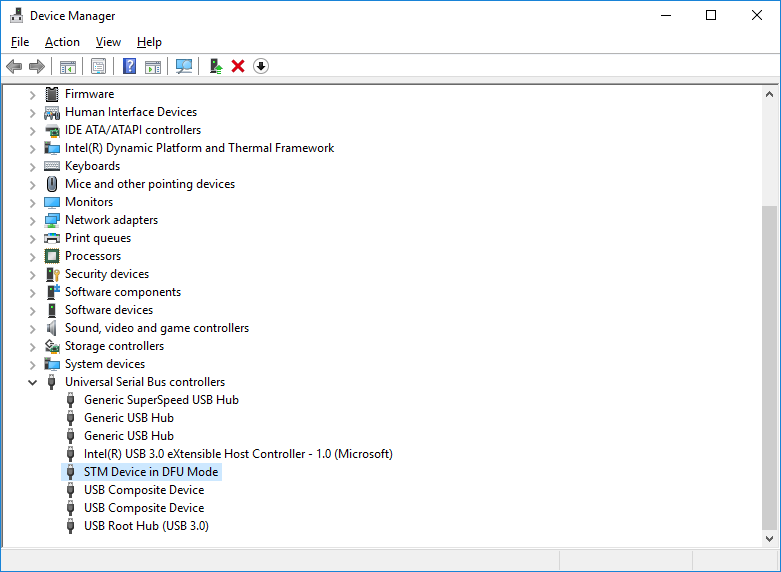 Then try Burn Bootloader from Arduino IDE and see if this fixes the problem.
You have to set as belows
Board: "OpenCR Board"
Upload method: "OpenCR Bootloader"
Programmer: "DFU_UTIL"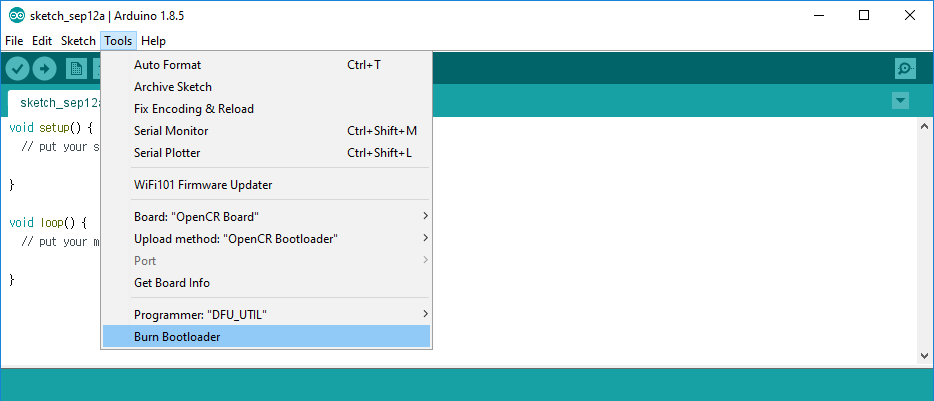 If above method doesn't fix the problem, please request repair service.
Thank you.