2018-10-11 04:37:19 JCarlos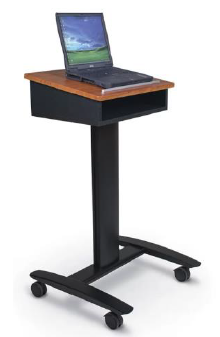 Hi! I am member of a research team. Unfortunately we are not mechanical/electronic engineers or industrial designers. Our field is Computer Science. However we are considering Dynamixel motors for our indoor autonomous robotic platform (with wheels),
Basically, the concept of our robotic platform is a motorized mobile laptop table. We want to build it from its components. And now we need your advice.

Currently , there are three critical points.

1. Precision. We have a precise indoor navigation system (based in ultrasound) https://marvelmind.com/. However we want to position our robot with high precision in specific (absolute or relative) coordinates. For example ; Stands in position, waits a while, and continues to the next position and so on...
Coordinates (in meters): (1.0,1.0), (1.1, 1.0), (1.2, 1.0), (1.3, 1.0), [...], (1.0,1.1), (1.1,1.1)...

Dynamixel motors seem to be very precise motors, with a great software support.

The 'onboard' laptop controls the motors (USB port if it is possible)

2. Load/Payload. The full platform will have a maximum weight of 20 kilos (laptop. motors, wheels, aluminum structure, etc...). Therefore we need motors that offer sufficient traction (torque?) in order to move the platform (easily, not overloading)
What dynamixel motor models (if any) meet these specifications (precision and payload)?
NOTE: We are hesitating between a configuration of two engines (2X wheels) or four engines (4X wheels). Any suggestion?
3. Energy. We need a power source (battery?) for the "locomotion" system. What do you recommend in this context?
Thanks in advance and sorry for my English!!
JC