2019-03-20 12:00:56 Will Son
Hi,
If you want to keep it as a single connection to OpenCR1.0, you can connect as below.
Please note that you should not supply VDD from DYNAMIXEL toward OpenCR1.0 if you are not using the identical power source for DYNAMIXEL and OpenCR1.0.
Also, in case of high power usage, it is recommended to separate power sources for the controller and actuators to minimize interference.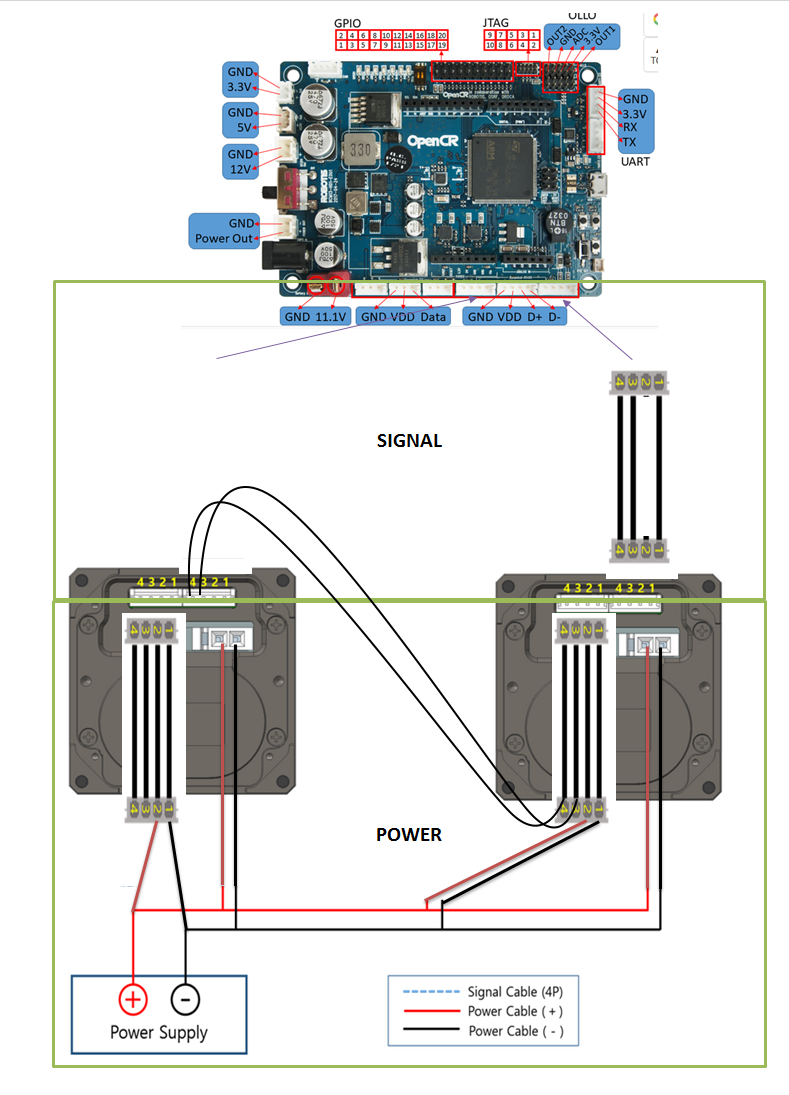 Other option will be using separate cables for each DYNAMIXEL to connect to OpenCR1.0.
You'll still be able to use your system without any changes in your code as OpenCR1.0 RS-485 ports are already connected internally.
However, in this case, you should also remove the VDD pin between OpenCR1.0 and DYNAMIXEL PRO+ to protect reverse voltage and interference.
Thank you.