2021-03-16 19:59:27 Will Son
Hi Christian,
Sorry about the delayed response.
The Arduino Mega controller uses an identical Serial port(RX0, TX1) with USB (refer to Arduino Serial) and DYNAMIXEL Shield.
Therefore, when controlling DYNAMIXEL with Mega + DYNAMIXEL Shield, you should set the switch to "Dynamixel" side.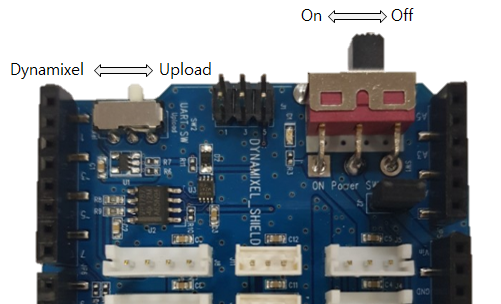 With the same reason, you cannot debug with serial print via USB as Serial is already assigned to DYNAMIXEL Shield to communicate with DYNAMIXEL.
In that case, you can use a USB-serial interface like LN-101 to use SW serial pins(SW RX, SW TX in the image below) in DYNAMIXEL Shield.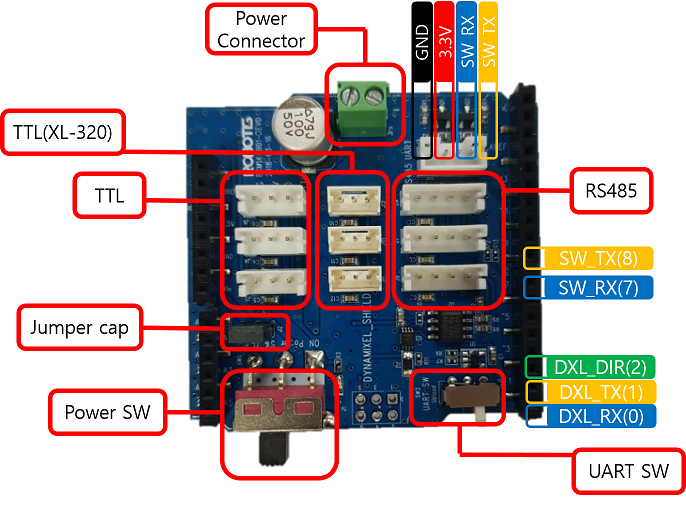 Or, you can simply use a controller that has a designated USB port like Arduino Leonardo.